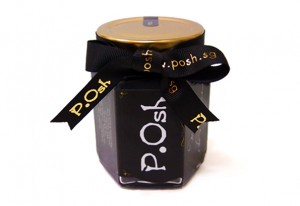 Dark Chocolate

Ever dream of a freshly made dark chocolate spread?
Well, here's your dream come true–complete with super-high levels of antioxidants, packed with vital minerals, and accompanied with countless health benefits. This luxurious dark chocolate spread lowers blood pressure, reduces bad cholesterol, and has a low glycemic index.
Best enjoyed with P.Osh brownies, milky coffee, ripe bananas, fresh strawberries, sparkling mineral water, premium steak, feta cheese, red chilli powder, and fresh mint.
No preservatives. No additives. Trans fat free. Only all-natural ingredients used. Requires refrigeration after opening; please consume within 1 month.
15.00/280g bottle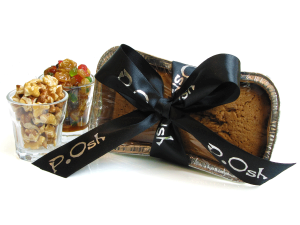 Fruit Cake

Warning: Protect your refrigerator before putting this in! It's so fragrant you may end up with a fruit cake fridge! But then again… Wouldn't it be nice… This fruit cake weighing in at 350g packs a huge punch. With 30% fruit and nut content, it's a sure winner!

Made with Meyer's Dark Rum; option available for non-alcoholic fruit cake.
17.00/350g pack