Shangri-La: a remote, beautiful, imaginary place where life approaches perfection… And, this utopia can be found in Potong Pasir! 😉 Maybe, maybe that is true, especially to residents and the community of Potong Pasir. It is a wonderful estate — peaceful and full of its own charms, and really a place with its own soul–soulful. But more than that, this estate is actually where Shangri-La is located. Not that imaginary land, but the confectionery and, as they call themselves, delicatessen. That is one amazing thing to call yourself (a German word); they must have been super posh back in the day when they decided to adopt the long form of deli in their name.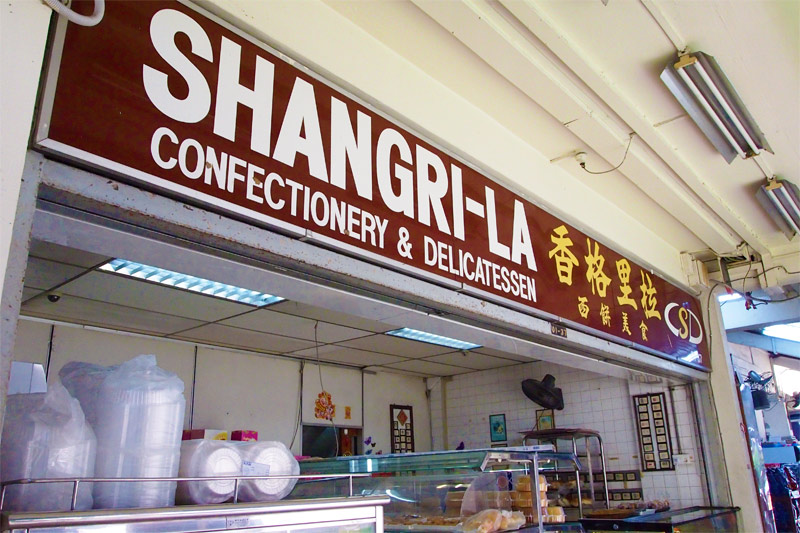 And this is particularly eye catching for a bakery this old. Delicatessen would be a shop where delicacies or fine foods were produced and sold, and you must have something really special–something we had to find out about.
The shop was not desperately filled to its brim with all kinds of products, as most bakeries are today. It had this nonchalant attitude, the kind of quiet confidence that we love. It did not take very long to go through all that they were selling; some noteworthy stuff they had were a baked light cheese cake, decorated birthday cakes (black forest, chocolate, etc.), dessert pies (awesomely interesting for them to be selling that!), indie bread, egg tarts, and curry puffs. And then, they had this:
You will not easily find this anywhere else. This was like opening a door in the zoo and finding a bunch of unicorns chilling together. What are these? They are bags of meringues! They are basically egg whites beaten to foam, with a sugar of choice beaten in slowly, and finished with some form of heat applied. Only problem is that it isn't that basic. It requires technique and perfection at various junctures in the preparation process, so that it is a really difficult confection to sell. For example, just a little bit of fat or oil–even residual on the bowls or from egg yolks–can result in very poor foam result for the beaten egg whites. Even the final product is difficult to keep, especially in humid Singapore. Egg whites and sugar tend to attract water and so meringues weep and bead when refrigerated or exposed to humid conditions. We figure that they would only produce and sell meringues because they have another product that uses only eggs yolks… probably their egg tarts. =)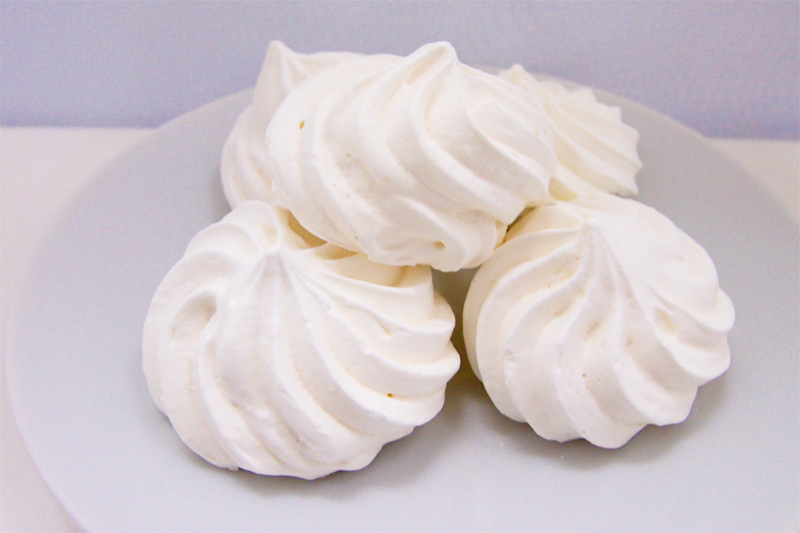 Their meringues were lovely. Simple and pure, they snapped as meringues should when bitten into. They were not only well made, they were also fresh and well kept–old or poorly kept meringues are probably not worth eating. This pure sweetness and beautiful texture truly justifies their name as a delicatessen. What makes this most special is that it is sold at a fraction of what we would pay for it–but please, don't tell anyone! A bag of 6 meringues costs $1.20. No, that is not a typo! Meringue = 90 Brownie Points! ($1.20 for 6 meringues)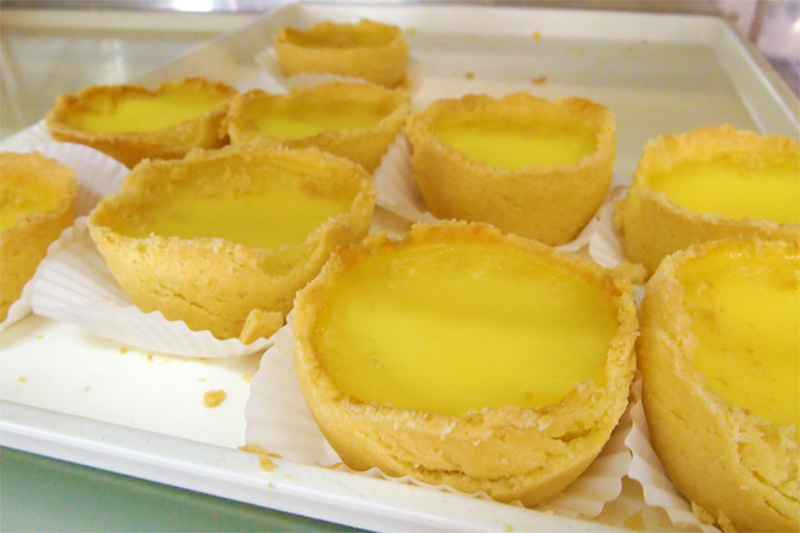 We also tried their humble egg tarts. You could say these egg tarts are egg-siblings to the meringues since they were probably made from the same eggs! Their tart pastry was soft, light, and not overly buttery. The custard had a natural texture and pleasant taste without being too tough or eggy. It was an easy and enjoyable eat as neither the tart nor the custard were struggling for centre-stage. Definitely, one of the best egg tarts we have tried in a long while. It comes down to simple things done right–just like the meringue–and Shangri-La has definitely got it right for these two products. Egg tart = 85 Brownie Points! ($0.80 each)
You need to come back as there is probably nowhere else!
Shangri-La Confectionery & Delicatessen
Blk 148 Potong Pasir Ave 1
#01-37
Singapore 350148