If you do a Google search, you would realise that there are more than 2 million pages claiming to have the best buttercream frosting recipe! But right here, right now, we are going to give you the true, real, undisputed, undeniable, absolute best one. =P  But truth be told, how was this magnificent frost spell bequeathed to us? It was an order from a master–well, actually it was an order from a customer. =)  They were going to use our brownies in small cute jars–inter-layered with pretty sprinklies and butttttercream frosting–as some fun food activity.
So off to the workshop we went… And we are going to share our yummy secrets with you! If you bake at home–cupcakes, sponge cakes, layered cakes, rolled cakes, brownies (but you really should just get them from this place called P.Osh…), cookies–try this out and let us know how it goes!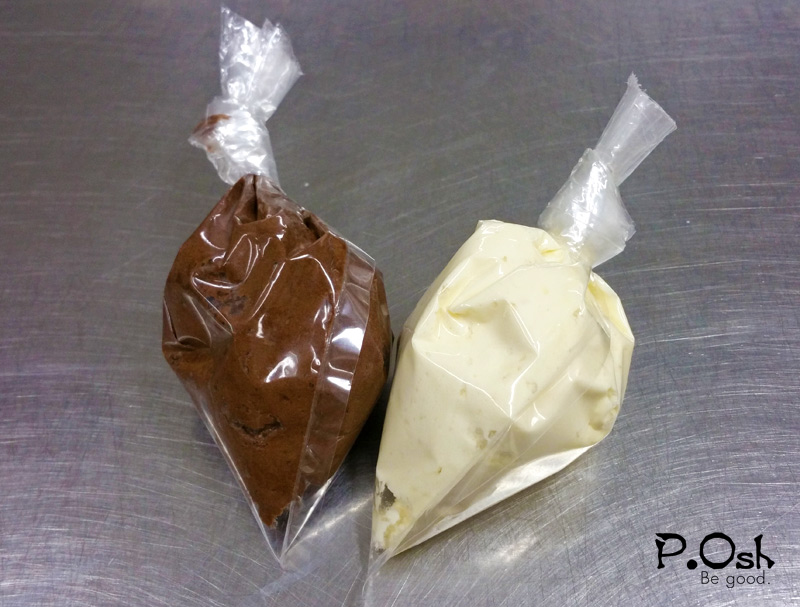 First, some basics. We use a mixture of butter and margarine because margarine is more stable in warmer temperatures, and our sunny Singapore isn't the coolest of places (temperature-wise!). Using purely butter may cause the buttercream to be overly soft or even oily and wet when the temperature goes up, causing it to be very difficult to use and maintain. Yet, we can't totally remove butter as we need it to provide that good richness and creaminess that you can't find anywhere else. You may play with the ratio of Butter to Margarine based on where your final product is going to be hanging out: indoor air-conditioned or outdoor shade, etc. There is the last resort of using some shortening in the fat mix when the product is going to be in really warm temperature, because shortening is exceptionally stable at room temperature–it would even not melt in your mouth (body temperature), so just imagine what happens when it goes into your body. And that is terrible for us; run far away from shortening if you had the choice.
Sugar content must strictly be Powdered. Powdered Sugar "stabilises" the fat so that it is able to easily accommodate air beaten in, resulting in a soft and fluffy frosting. It also provides a structure for your frosting when it is used. The sugar on the outer surface of the product also crystallises when exposed to air, forming a nice slight crust. More sugar makes the frosting more stable; but be careful, too much sugar makes your frosting go grainy and tough, making it difficult to spread or pipe.
Vanilla Essence gives flavour and balances the richness of the fat and the sweetness of the sugar. Milk gives it another dimension of richness. Milk and Vanilla Essence also add moisture to your frosting so that it is smooth and creamy, which makes it easy to use. You may play with these wet and dry ingredients (sugar) to make the exact texture that you require.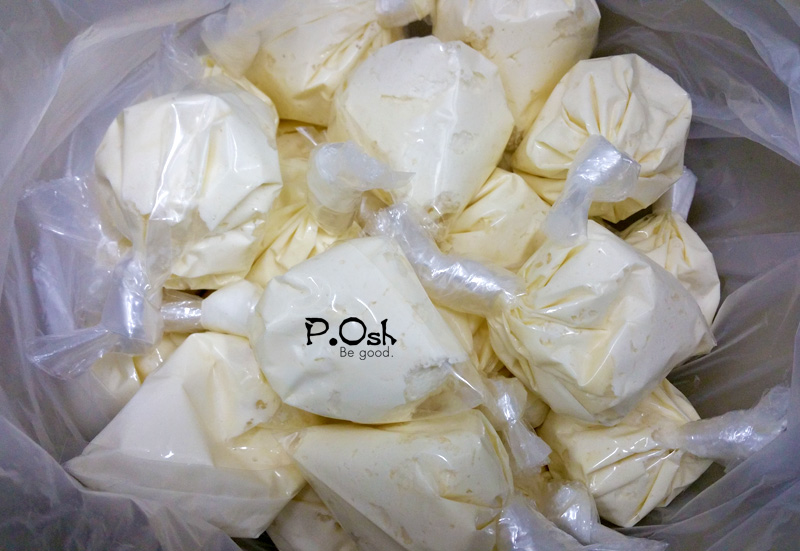 Vanilla Buttercream Frosting (enough to top about 10 standard cupcakes)
40 g Butter
60 g Margarine
300 g Powdered Sugar (or Icing Sugar)
10 ml Vanilla Essence (or 2 tsp)
10 ml Milk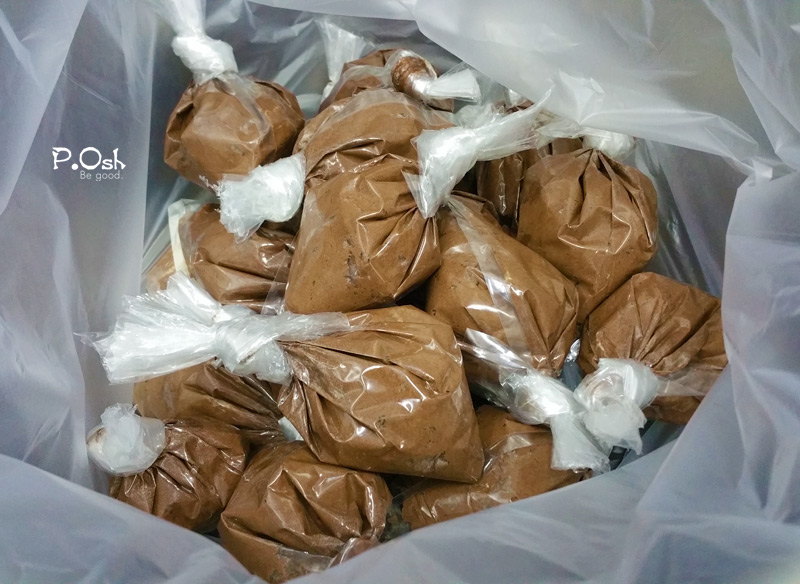 Chocolate Buttercream Frosting (enough to top about 10 standard cupcakes)
40 g Butter
60 g Margarine
200 g Powdered Sugar (or Icing Sugar)
100 g Cocoa Powder
10 ml Vanilla Essence (or 2 tsp)
10 ml Milk
Directions
1. In a large bowl, add Butter, Margarine, Powdered Sugar, and Cocoa Powder (if making Chocolate Frosting) and combine with a spoon or electric mixer. Go slow at this time because you do not want a sugar or chocolate cloud floating around your home!
2. Once combined, increase speed of mixer (or hand… haha!) to medium to mix thoroughly. Scrape the base of the bowl to ensure consistency in the resulting mixture.
3. Add Vanilla Essence and Milk and mix with electric mixer at high setting (at this point, if you are using your hand, you may wish to purchase an electric mixer). This final mixing at high speed incorporates air into the frosting; do not over-beat the mixture, stop after 10 seconds.
4. Taste and feel for texture. For taste, add more of preferred ingredients if needed, keeping in mind proportions according to the basics mentioned above. For texture, you want to make sure that the frosting is smooth and spreadable. If too dry, mix in Milk a few drops at a time. If too wet, mix in a little bit of Powdered Sugar.
Use what you need, and remember to keep your excess frosting in airtight bags so that it does not lose moisture, which will cause it to harden on the outside and become grainy when the sugars crystallise. The frosting can be kept in the refrigerator for several days. When required for use, simply take out of the refrigerator and allow to warm up to room temperature. Never heat the frosting directly; if you need it warmed up quick, prepare a bowl of warm water and immerse the bag in it.
Happy Frosting, and till the next time,
Be good.