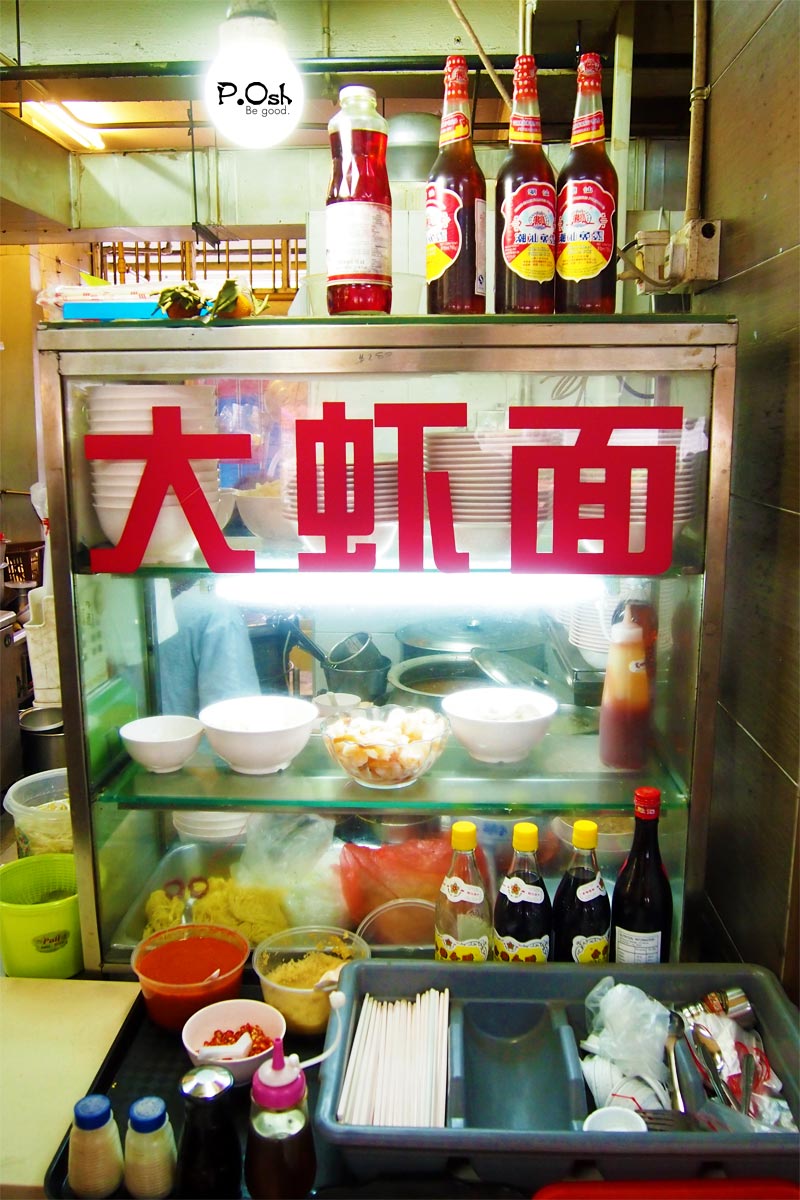 The first thing that caught our eye was the Mandarin sign in thick, bright-red strokes that said "BIG PRAWN MEE" (or "noodles", if you have a problem with mee–haha…). Well, if you can't miss the sign, you better not miss the food. We ordered "Dry" because we would be getting the "Soup" separately anyway, and so kill two birds with a stone.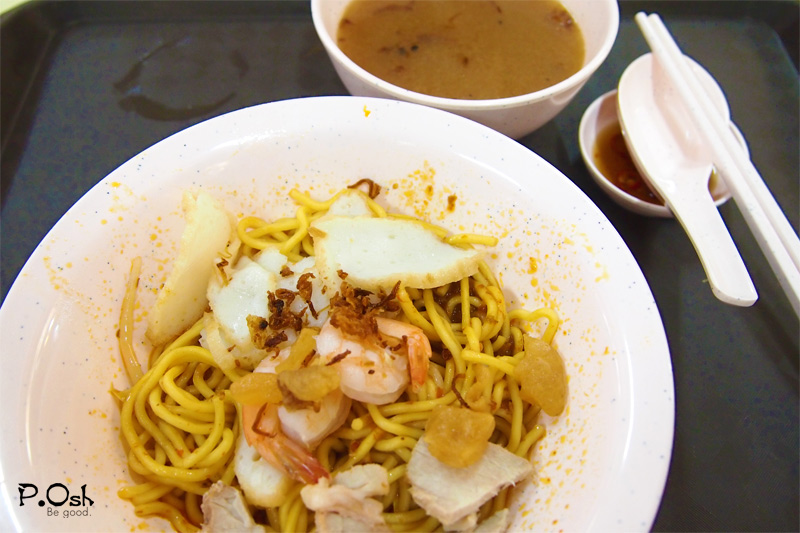 When we were asked to pay $2.50, we thought the auntie had made a mistake! A bunch of thick yellow noodles, 2 prawns, fish cake slices, and lean pork slices and crispy fat PLUS a bowl of refillable soup… this was already working out even before tucking in. Soup was tried first–oh, the soup… It was dark brown, thick, and brothy; meaty flavour from the pork and sweet natural essence from the prawns. Apparently the soup is that good because it is prepared from some original traditional recipe.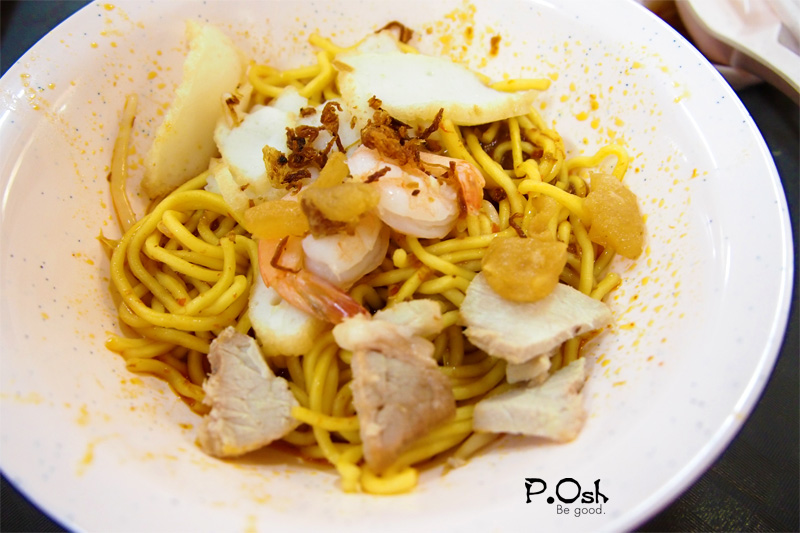 Next up was the bowl of "Dry" noodles. Tossing it up with their blend of sauces and stuffing as many ingredients as we could into every mouthful, it was yummy. The prawns were fresh; everything was fresh–even the crispy fat which was light-golden in colour seemed to be freshly deep-fried. When it all comes together perfectly, you will understand what those large Mandarin words say. =) "Dry" Prawn Noodles = 83 Brownie Points! ($2.50)
We will definitely be back here! Does what it says; what else could you ask for?
Simply Noodles
Block 66, Kallang Bahru
#01-473
Singapore 330066
Tel: +65 9634 1193
Opening Hours:
6:30AM to 4:30PM