We love food (you know that), and so when the opportunity arises, we love talking to cooks and chefs of all kinds of food establishments. When that starts, we sometimes discover new dishes, or dishes done with a little extra something, that make for super-awesome off-menu items! And because they are off-menu, you only know them because you've seen them here… Let's call these… "Food Hacks". =)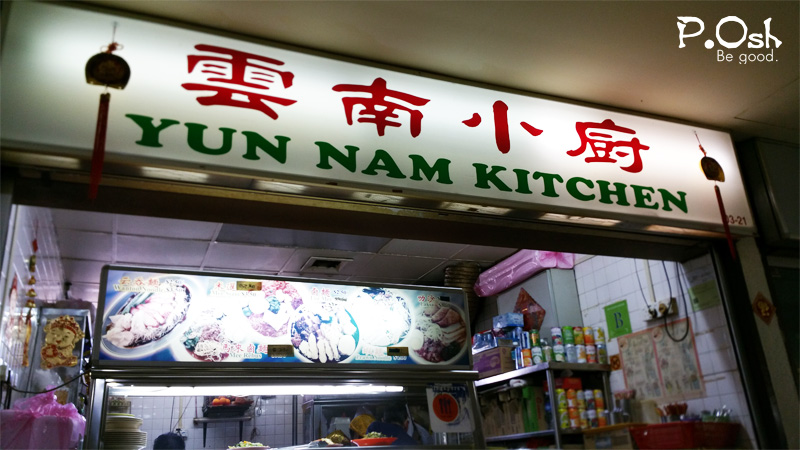 On the third floor of Upper Serangoon Shopping Centre, you will find this little kitchen (affectionately called "小厨" in Mandarin). In the first place, you might have never heard about this old shopping centre; and then, you might never ever think of venturing up to the third floor–especially if a quick Google search tells you that this place is like a "ghost town". But, steady your hearts and persevere on, for it will be worth it!
The other important thing is that you would have to use this "food hack" only after 2:15PM. Why so? Well, simply, because before that time, the auntie/chef has no time for your fun and games. =P During the lunch hours, this kitchen sells many Singaporean noodle dishes (like Lor Mee, Prawn Mee, Wanton Mee, etc.) as well as Mixed Vegetable Rice with a modest range of dishes. These are not too bad, and definitely worth the try if you happen to be in the area.
But, you aren't here for those. We are here for something that isn't listed on their menu–午餐肉炒饭 (Luncheon Meat Fried Rice). And, if you see their fried egg omelette from the Mixed Vegetable Rice selection, it is imperative that you ask the auntie to fry some of that into the dish.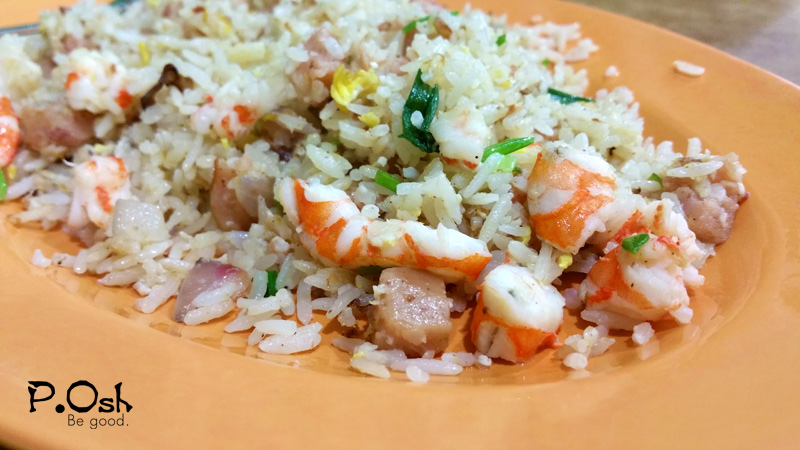 This is what you will get (there will be more egg if you do ask for it). This fried rice also owes its success to an ingredient that is typically missing in the fried rice of this day and age. Remember when fried rice had small fresh prawns fried into it? Slowly, prawns disappeared and were replaced by mock vegetarian flour substitutes and other stuff of like nature. And we've pretty much gotten used to that mediocrity.
Here, you get large chunks of very fresh and juicy prawns wok-fried into your rice. Why? Because this little kitchen also sells Prawn Mee, and it is must for them to have large, fresh, and juicy prawns. And since they don't keep the prawns overnight, after lunch hours, all these yummy prawns find their way into your fried rice! YESSsss! =) Finally, the power-ups of luncheon meat and additional eggs just make this fried rice a true knockout winner! Luncheon Meat & Egg Fried Rice = 88 Brownie Points! ($4.00)
There's a reason why we keep coming back; "haunt" status for us!
Yun Nam Kitchen
756 Upper Serangoon Road
Upper Serangoon Shopping Centre
#03-21
Singapore 534626
Hack Hours:
2:15PM to 4:00PM